Event Phone: 00441452712330
Block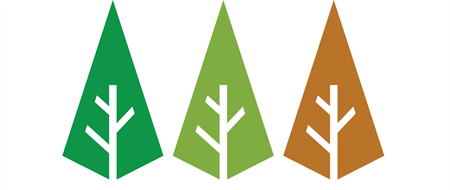 Ofqual regulated qualifications developed by qualified teachers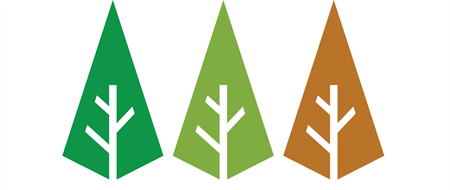 The price you see is the full amount you pay -
no extras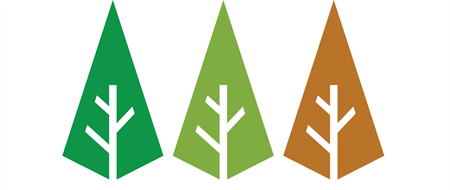 Our trainees are our best advocates; they give us 5 stars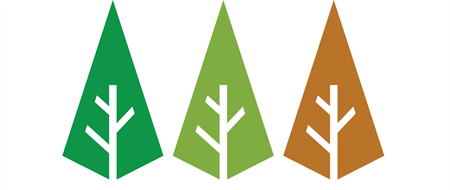 Train in a working setting
Complement theory with practical sessions alongside children
Train to lead Forest School with the Level 3 qualification
What does training look like at Inspired?
Join us as you achieve your Ofqual regulated Level 3 Forest School Leader qualification. Internationally recognised, this qualification allows you to run sessions with all age ranges, in a number of countries throughout the world.
---

---
Natalie Barnett
2023-07-16
Inspired Forest School Training exceeded my expectations, providing a transformative experience. Passionate instructors, comprehensive curriculum, and a focus on nature connection made it outstanding. I highly recommend it for anyone seeking to create meaningful outdoor learning experiences for children. A truly inspiring journey!
Excellent training - thank you. Shane is a very supportive and knowledgeable trainer. I was a bit nervous about some aspects, but Shane always put me at ease, and I grew in confidence over the course of the practical days. The online assignments are well structured with lots of support and guidance.
I really enjoyed the training days they were great fun and very informative, Shane is extremely knowledgeable and taught me a huge range of practical skills and things to make, and really awoke my interest in the outdoors. Putting into practice what I have learned is fantastic, and Shane has been a very helpful guide and mentor. I agree that the coursework is time-consuming and you really need to keep on top of it. Doing this course alongside working full-time does require commitment but it is well worth it. I am excited to see where my Forest School journey now takes me - let the fun begin!!
This course was the perfect mix of practical and theory with support if needed from the tutors. Thank you to Shane and Mark for all your guidance. I have enjoyed this course immensely and cannot wait for my next steps as a Forest School Leader!
The Forest School Leader training provide by Inspired was detailed and thorough covering all angles from practical skills to legislation and record keeping. The practical days were enjoyable and I learned a lot of skills transferable to my own setting. Personally I would have liked another practical day as this was the part I found most useful.
Training days are excellent. Shane is very knowledgeable and can teach you dozens of things you can do with natural materials. Being able to watch Forest School sessions in action is a great benefit to helping you understand how they are delivered and to give you an idea of how to run your own. Word of warning... the Forest School Leader coursework is not for the faint hearted and you must be willing to commit a huge amount of time to them alongside your regular working hours. It felt like taking another year of a degree at times. This is not a fault of Inspired as they provide a great online classroom to help you complete it as well as regular feedback on how to improve. Advice would be to space your work out across the year rather than in the last 6 months like I did!
I enjoyed this course massively, the training was helpful and easy to follow.The practical days were great and I learnt so much.
A fantastic course. The practical days were inspiring, really enjoyable and full of ideas and tips to take away and use with my own kids (at home and at school!). This was combined with a really thought-provoking and well-organised online element. Shane and Mark were a great support throughout and if you are looking to become a FS leader then I highly recommend you do this course!
Shane is a very knowledgeable practitioner, and has put so much thought into the content and delivery of this course. Definitely worth doing! Thanks, Shane.
I have learnt so much from completing the course, gaining confidence and valuable knowledge throughout my journey to become a Forest School Leader. The practical days with Shane were amazing, gaining all the skills I needed from fire lighting, learning how to tie knots, shelter building and using so many different tools. Shane was always there to help, guide and support. The most truly amazing experience. Thank you so much!
🟢 Forest School Leader Training
Level 3 Forest School Leader training –
5 'face-to face' practical days PLUS equivalent 5 days theory content
Begins November 2023
Train with us to be an Open College Network accredited Forest School Leader, recognised the world over. We are an award winning, accredited training provider, offering a practical setting to train alongside children.
Our award winning Forest School Training allows you to fit the training into your life at a time that suits, whilst minimising the time required out of class/nursery/work – 5 contact days – at our working Forest School training centre in Churchdown, Gloucestershire. The practical dates are listed below:
---
Practical Days (x5)
Day 1 – Tuesday 28th November 2023
Day 2 – Monday 11th December
Day 3 – Thursday 18th January 2024
Day 4 – Thursday 8th February
Day 5 – Wednesday 6th March
---
Forest School Leader training – Level 3
Followed by a practical observation at your setting

155 Guided Learning Hours
35+ hours on site practical
120 hours supported online study (self study)

In this Forest School Leader, Level 3 course, you will learn practical skills and knowledge to work as a Forest School Leader. This will include building factual, procedural and theoretical knowledge and understanding of Forest School.
Course learning outcomes
Once you have completed the studies you should be able to:
1. understand the development of Forest School
2. be able to manage the ecological impact of Forest School
3. develop the underpinning documents required for a Forest School programme
4. plan in line with the Forest School ethos and principles

What will the course entail?
Once you have enrolled on the course we will begin guiding you through the step by step process of the training programme.
Once you have enrolled and completed payment, we will begin facilitating the completion of the theory and practical elements of the course.
The theory elements of the course are completed in your own time through self-study. Our unique approach provides learners with access to an online workbook to facilitate all elements of the studies.
All learning is fully supported by the team at Inspired Forest School Training, offering advice and coursework marking throughout. No questions too big or small.

Where will the practical sessions be?
Our 5 practical dates must be attended in full to complete the requirements of the qualification. These dates include:
Working in at least 4 working Forest School settings
Guidance and instruction on how to use at least 7 hand tools
Group sizes of average 8 people
All equipment and timber provided
And if we have another lockdown in the future?
As the Ofqual Regulated awarding organisation, we can offer extensions to deadlines. We are here to ensure you complete the course and reach your goal, whatever happens.
How many modules are there?
The Forest School Leader award (Level 3) is divided into 5 clear units. You will receive both practical and theory input to allow you to achieve each unit.
Planning and Preparation
Delivery
Learning and Development
Practical Skills
The Woodland Environment
What our current learners say…
I

totally enjoyed my whole Forest school experience can't recommend it enough you will get so much out of this course. Thank you for a great time
.
Katy - KS1 teacher
After initial concern as to how I would fit the coursework into my busy life I am so glad I did this course. I absolutely loved it!
Shane the tutor was incredibly knowledgeable, clearly passionate, and gave clear constructive feedback where needed. I am now running sessions in school and thoroughly enjoying them alongside the children!Debs - KS2

If you have any further questions, please do not hesitate to contact us via the chat (bottom right of this page) or email [email protected]
Let's inspire together!
---
Frequently asked questions
---
Forest School Leader Training – November 2023
We're sorry, but all tickets sales have ended because the event is expired.
Forest School Leader training


November 28, 2023




9:15 am - 3:15 pm