Forest School Song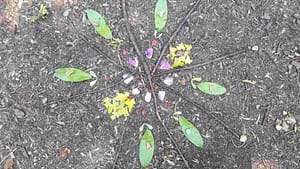 Have you ever heard a Forest School song? Thanks to the children of Steam Mills Primary for allowing a recording of their hit number.
They sang it cheerfully on their way back from a fantastic session in the Forestry Commission land. This is located just around the corner from their school. As walked towards the first gate the children were telling me all about the woods. Stories of previous sessions involved fun and learning along the way.
It was an absolute joy to view their setting that is fenced off for them for protection from the local Wild Boar population. On the way back, the children remember something. They wanted to share their forest school song and so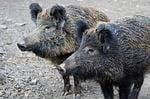 paused on a path. Every animal in the local area also paused. What a heart warming sound it was to hear the passion in the lyrics. A huge thank you to everyone involved and to nature for being the subject.
If you have a song then please share it with us. Everyone else as we would love to hear your tune  🙂   Simply record the song on your ipad and email it to us. We can then share a jukebox of songs on our website to inspire others with their own Forest School Song! Send your file to [email protected]
If the file is too large then please email us to arrange it to be uploaded directly to the website. Many thanks and happy singing!