Slide 1
Ofqual regulated qualifications
With support from local business, and our 5* Google reviews, you know it makes sense to choose Inspired Forest School

Block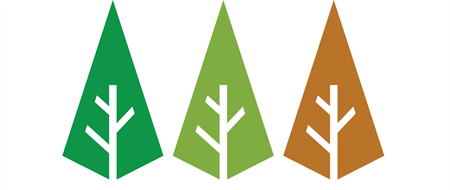 Ofqual regulated qualifications developed by qualified teachers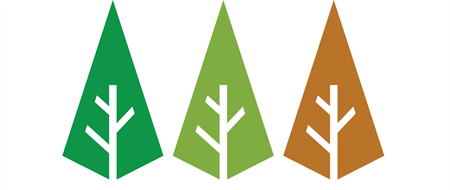 The price you see is the full amount you pay -
no extras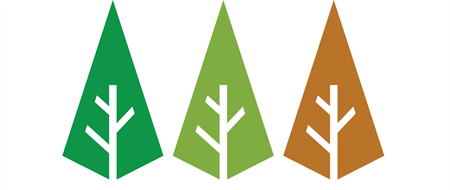 Our trainees are our best advocates; they give us 5 stars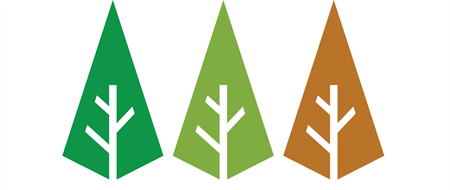 Train in a working setting
Complement theory with practical sessions alongside children

Upcoming training dates
Inspired Forest School Training | Inspired Forest School Training, Station Road, Churchdown, Gloucestershire, GL3 2JX
Inspired Forest School Training | Inspired Forest School Training, Station Road, Churchdown, Gloucestershire, GL3 2JX
Inspired Forest School Training | Inspired Forest School Training, Station Road, Churchdown, Gloucestershire, GL3 2JX
No event found!


Forest School Training
Welcome to Inspired Forest School Training, your premier destination for top-quality Forest School courses in Gloucestershire. Our accredited Level 1, Level 2, and Level 3 qualifications are designed to provide a unique and friendly learning experience in the heart of our Forest School setting. Ideal for individuals in Worcestershire, Gloucestershire, Herefordshire, Oxfordshire, Bristol, Somerset, Swindon, Monmouthshire, Wiltshire, and surrounding areas.

What Sets Forest School Apart?
Forest School is a distinctive learning approach, placing child-led play and small, achievable curriculum-linked activities at its core. This methodology nurtures the development of self-esteem, resilience, and confidence. Led by experienced adults, including at least one Level Three Forest School Leader, our sessions offer regular exposure to nature and encourage calculated risk-taking, empowering individuals to unlock their full potential.
Why Choose Inspired Forest School Training?
Rooted in the Scandinavian lifestyle and backed by two decades of experience in Sweden, Denmark, and Norway, we bring unparalleled expertise to training adult students. As a not-for-profit company, our mission is to make this enriching learning style accessible to more children. With strong partnerships with local schools and businesses, our trainees have a unique opportunity to learn alongside children, ensuring a comprehensive and inspiring training experience.
What is Forest School Training?
To achieve the best outcome for our students, we are working alongside two local schools and our friends at the University Of Gloucestershire, Pata UK, The Ernest Cook Trust ,Natural Mindfulness and Badger Wood Adventures.
Unique Leader training
As a result of this, and as part of our unique training, students will observe and participate in numerous Forest School settings. Consequently the coursework and objectives will be much easier to access and achieve. Students will also feel more confident in the process of setting up and running their own Forest School settings. Our support continues even once you have completed your training.
Practical experiences
These experiences allow our trainees maximum opportunity for practical learning with the ones who matter most in Forest School – the children. Forest School is an inspirational process offering everyone the opportunity to succeed through small, achievable tasks. Furthermore sessions focus upon participants taking well calculated risks.
What Forest School courses do we offer?
Our Forest School Training courses include Level 1, Level 2 and Level 3 Forest School Leader training as well as a series of development days. The level that you can begin at depends on your experience, age and qualifications.
As part of our unique courses, we will guide and support you every step of the way.




We also offer professional development courses. We like to call these FOREST SCHOOL PLUS. Courses we run include Natural Mindfulness with Ian Banyard of Cotswold Natural Mindfulness, Advanced Forest School Tool Use with Touchwood Crafts and Achievable Willow Weaving with Helen of Glos Arts and Crafts Centre.
Sports Premium Funding
If you receive Sports Premium funding then all of our courses can be funded using this. We look forward to helping you to reach your full potential through your qualification with us.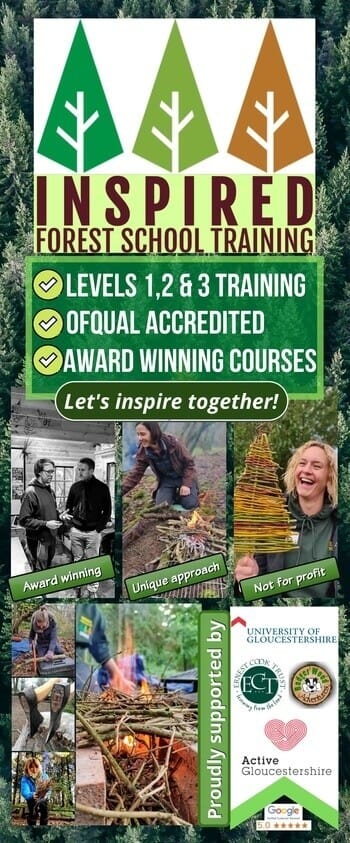 Forest School principles
Finally, throughout our Forest School Training we follow the key principles of Forest School from its Scandinavian roots. These principles have been set out by the Forest School Association (FSA):
Sessions take place in a natural environment to support development
Forest School is a long-term process of regular sessions
Promote the use of a range of learner-centred processes
Aiming to promote holistic development
Offering learners the opportunity to take supported risks
All run by a qualified Forest School practitioner.

Meet the

 trainer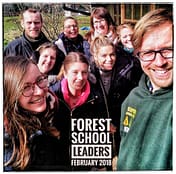 Shane is our Forest School Leader and QCF trainer. He has been a Forest School Leader for 16 years and is nothing less than an outdoor learning expert!
Since completing his qualification in 2007, he has established three Forest School sites, whilst at the same time working with thousands of children at Forest School sessions, as well as welcoming colleagues and visiting staff locally and from Europe… READ MORE

Download our course brochure





Courses accredited by AIM

Cups of coffee/tea served
People introduced to Forest School
What an amazing experience! The training has been fantastic and very informative. I was very nervous about starting but Shane quickly put me at ease and everyone there was also feeling pretty much like I was. Although we came from different backgrounds with varying experiences and knowledge. We all got along and helped each other through. I personally have a had a blast and have thoroughly enjoyed the skills days. In addition, we feel so excited to put everything into practice now with my newly gained knowledge.
I still have a lot to learn but that comes with time and practice. I can not recommend this training course more.
Without a doubt it has been a fantastic journey, and I'm honestly enjoying the ride 😁 It has definitely inspired me 😁 Thank you to all those involved.
Carron
This was a life changing course. Lovely, supportive people with the same interests as me. Excellent tutor with a depth of experience, enthusiasm and real sense of the Forest School ethos. Great balance of discussion, work with children and using tools. I would thoroughly recommend this course.'
Gail
I count myself fortunate to have worked alongside Shane. He marries his passion for the subject matter with
practical ideas that can have a transformational impact on the quality of your curriculum
and the enjoyment your learners experience. Keep doing what you're doing!.
Dave
I have absolutely loved my
Level 3 Forest School training
. I've learned so many new skills and have discovered that I am way more capable than I ever thought. Shane is a fantastic trainer and
his enthusiasm is infectious. I have literally loved every minute
and cannot wait to see the positive impact it's going to have on my school.'
Jo