The Government has doubled Sports Premium for schools in a bid to increase the level of physical activity children are exposed to. Here at Inspired Forest School, we asked the question 'Could some of the Sports Premium money a school receives be allocated to Forest School?' to Tom Hall, Head of Education at Active Gloucestershire. He had this to say: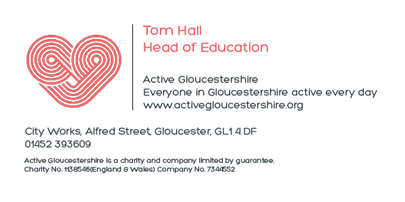 'Primary schools are encouraged to use their PE and Sport premium funding in a way that has sustainable impact for all pupils. Forest School is a fantastic initiative that allows all learners to develop confidence and self-esteem. I would encourage you to consider using part of your funding to upskill staff by investing in courses such as this, so that pupils in the future can benefit from this fantastic opportunity.'  
---

Guidance provided by The Department For Education states that you can use your funding to:
provide staff with professional development, mentoring, training and resources to help them teach PE and sport more effectively

hire qualified sports coaches to work with teachers to enhance or extend current opportunities

introduce new sports, dance or

other

activities to encourage more pupils to take up sport and physical activities

support and involve the least active children by providing targeted activities, and running or extending school sports and holiday clubs

enter or run more sport competitions

partner with other schools to run sports activities and clubs

increase pupils' participation in the School Games

encourage pupils to take on leadership or volunteer roles that support sport and physical activity within the school

provide additional swimming provision targeted to pupils not able to meet the swimming requirements of the national curriculum

embed physical activity into the school day through active travel to and from school, active playgrounds and active teaching
Source: https://www.gov.uk/guidance/pe-and-sport-premium-for-primary-schools#how-to-use-the-pe-and-sport-premium
We invited Tom Hall, Head Of Education at Active Gloucestershire, in to our training centre to discuss the opportunities for training being funded by Sport Premium.
Tom fully agreed that Forest School should be considered, as the introduction of more Forest School Leaders in a school will directly impact physical activity levels.
He went on to say the following, providing an endorsement of our training here at Inspired Forest School Training – Learn alongside the children!
Google 'Sports Premium Forest School' and you will see that other schools are doing the same. They know that it makes sense as the impact of the funding is not a year of coaching P.E, but an investment in enabling staff to teach outside now and in the future.

www.InspiredForestSchoolTraining.co.uk
Facebook.com/InspiredForestSchoolTraining
---
If you would like to talk more about Sports Premium Funding and using it to fund Forest School Training then please give Mark Bacon, Head Teacher of Churchdown Village Junior School, a call. You can also email [email protected] to talk to me, Shane, the Forest School Leader Course Tutor or email Mark [email protected]