Unlock a Forest of Opportunities: Refer a Friend, Attend the Conference for FREE! 🌳🎓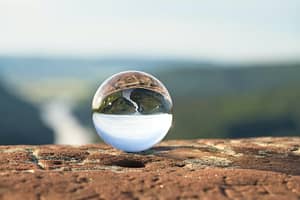 Hey Forest School Enthusiasts! 🌲
We hope this post finds you surrounded by the beauty of nature. At Inspired Forest School, we believe in the transformative power of Forest School Leader training, and we want to share that experience with even more passionate individuals like you.
Here's an exciting opportunity for you to not only enrich the lives of your friends but also to reap the rewards yourself! 🌿
Why Recommend a Friend to Our Forest School Leader Training Course?
Shared Adventure: Learning is more fun with friends! Recommend our Forest School Leader training to a friend, and both of you can embark on this rewarding journey together.
Building a Community: Imagine the joy of creating a community of like-minded individuals who share a love for nature and education. Your recommendation contributes to building a network of Forest School leaders passionate about fostering a deep connection between children and the great outdoors.
Your FREE Ticket to the Annual Forest School Conference: As a token of our gratitude, when your recommended friend successfully enrolls in our training, we'll gift you a FREE ticket to our yearly Forest School Conference. This fantastic event is a gathering of minds, a celebration of nature-based education, and an opportunity to learn from inspiring leaders in the field. Save around £80 and immerse yourself in a day filled with workshops, networking, and the joy of being part of a vibrant community.
How It Works: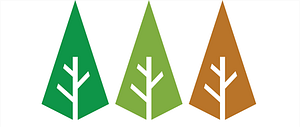 Recommend: Share the news with your friends and colleagues at different settings about our Forest School Leader training.
Friend Signs Up: When a friend from a new setting signs up, using your name in the 'How did you hear about us' box, they embark on their own learning adventure.
Your FREE Ticket: As a big thank you, we'll send you a FREE ticket to attend our yearly Forest School Conference.
Seize this chance to spread the magic of Forest School education and join us at the conference for free! 🌲🌳
Ready to make a difference? Start recommending today and let's grow our Forest School family together! You can also do this via social media, if you choose.
For more details on the Forest School Leader training and the Refer-a-Friend program, please read the terms and conditions or contact Shane [email protected]
See you in the forest! 🌿✨
---
Terms and conditions of offer
To qualify for the free ticket offer you must meet the following.
a. You can only refer someone who has not already started/signed up to a course
b. When the person signs up for the course they must use your name in the 'Where did you hear about us' section
c. This offer is only valid for people signing up to the Level 3 Forest School Leader courses
Once the referred individual has started their course, contact us to receive your free ticket to the annual Inspired Forest School Conference.  Thank you, in advance, for your support.
Unlock a Forest of Opportunities: Refer a Friend, Attend the Conference for FREE! 🌳🎓