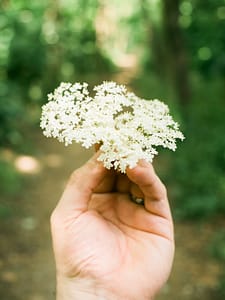 What? Inspired Forest School Conference –
A chance to develop your skills as a Leader. Spend the day working with 'experts in their field' to improve your knowledge and advance as a practitioner.
When? TBC May 2024
Where? University of Gloucestershire, Oxstall Campus

How much? Early Bird Tickets = £79 no vat
Tickets = £100 no vat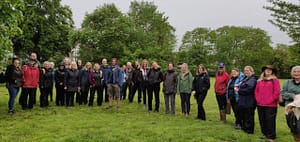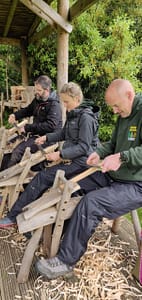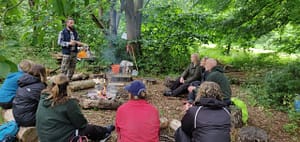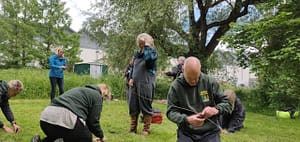 The line-up for the 2023 Inspired Forest School Conference will be as follows. Tickets are limited in number, so be sure to secure yourself a space to avoid disappointment.
🌱 Cooking ideas over a fire
🌱 Dry Stone walling
🌱 Willow weaving
🌱 Play in Forest School
We look forward to welcoming you to a day of fun filled CPD.
The idea for a 'once a year' conference came from the last meeting of the formerly named 'Gloucestershire Forest School Network'. Members agreed that attending meetings at schools/nurseries was beneficial, however settings were often unable to release staff to attend. For this reason we decided that the group would no longer continue with this model.
You are, as you can imagine, welcome to approach a setting to visit and observe their Forest School. I cannot emphasise the benefits of taking the time to see how Forest School runs in a different setting. The ideas that I have 'magpied' from observation visits are infinite!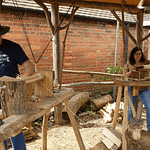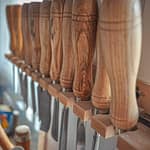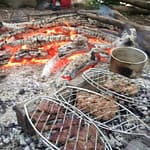 As we want the day to reflect the needs of the community, we have created a Forest School Group to discuss the workshop themes. We invite you to take part in the discussions and to influence the bookings.
The group can be found at https://www.facebook.com/groups/InspiredForestSchoolConference or if you are not on Facebook then please email us your thoughts.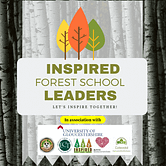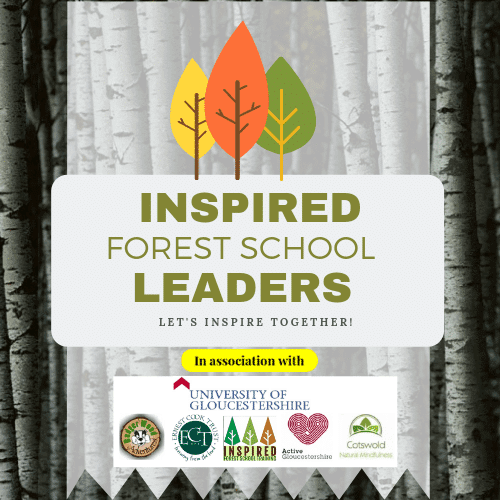 Organised by the Inspired Forest School Leaders network
formerly The Gloucestershire Forest School Network
We have set a price of £100 for the day and we will use this to cover the cost of the day. As we are a not-for-profit organisation we will use any profit made from the day to subsidise tickets for the 2025 meeting. 
To ensure that the day is run by the members of Inspired Fores School Leaders (the new name for the Gloucestershire Forest School Network), we have started a Facebook group to discuss things: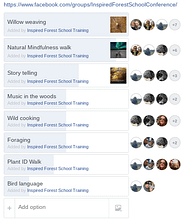 If you would like to take part in the discussion then head over to our Facebook Page
There will be FOUR WORKSHOPS throughout the day and we are just finalising who will run them.
More information about the day will be released as we confirm bookings. Thank you for your continued support!
INSPIRED Forest School Conference :: May 2024